15 Best Teacher Travel Blogs and Websites
Follow Top 15 Teacher Travel Blogs from one place on Feedspot Reader
The
best Teacher Travel blogs
from thousands of Travel blogs on the web and ranked by traffic, social media followers & freshness.
Teacher Travel Blogs
Here are 15 Best Teacher Travel Blogs you should follow in 2023
US
We are an eclectic group of global and traveling educators, bent on sharing our passion for travel with like-minded individuals.
wanderingeducators..
21.7K 4.4K 2 posts / week DA 52 Get Email Contact
New York City, New York, US
Hi, I'm Jackie Sills-Dellegrazie. I started this blog in 2015 completely on a whim with just a fierce love for travel, miles and points expertise,... and absolutely zero clue how to build or run a website. My goal with The Globetrotting Teacher has always been to inspire and teach others how to travel more for less because travel has the power to open minds and hearts.more
theglobetrottingte..
3.8K 5.7K 2 posts / quarter DA 41 Get Email Contact
Philippines
Karla is a teacher who loves traveling. Besides her personal journey about blogging and fitness, she also creates travel guides, food reviews, movie r...eviews, and even product reviews.more
travelwithkarla.com
129.8K 1.6K 1 post / week DA 21 Get Email Contact
Norristown, Pennsylvania, US
GEEO is a non-profit organization dedicated to encouraging and assisting as many teachers as possible to travel abroad and then share their experience...s with their students upon their return to the classroom. It believes encouraging teachers to travel is the best way to equip youth with the knowledge needed to ensure strong, positive global cooperation in the future.more
geeo.org/geeo-blog
3.5K 1.1K 3 posts / month DA 34 Get Email Contact
Egypt
My name is Amanda Isberg. I am the Grade Two PYP Teacher at an American international school called, Schutz American School, in Egypt. Following my pa...ssion to teach while discovering new cultures, I taught Pre-K at the American School Foundation of Chiapas (in Mexico). I then moved to the Eastern Hemisphere and taught second grade at an international school in Beijing, China. I hope to share my journey with you here on this blog!more
teachingwanderlust..
291 1 post / week DA 24 Get Email Contact
Boston, Massachusetts, US
Take a trip around the world with these articles - either to travel vicariously by enjoying the photos, facts, and stories or to plan your own voyage!... Click to jump to a specific destination in the list below, or scroll down to browse all. I'm Lillie Marshall, a 6-foot tall English Teacher, Traveler, fitness fan, Boston mama, and artist of Educational Cartoons who has created over 700 articles on Around the World 'L' Travel & Life Blog since 2009, which have been read more than 4.2 million times over the past decade.more
aroundtheworldl.co..
18.6K 6 posts / quarter DA 50 Get Email Contact
Boston, Massachusetts, US
My name is Lillie Marshall, and I am a nationally Board Certified teacher who created this site in 2010 to help people bring global perspectives into ...classrooms and homes through the power of great curriculum resources and educational travel tips. This site is a combination of educational resources that I created and interviews with other experts about pedagogy, travel scholarships and grants, educator self-care, creativity, and destinations.more
teachingtraveling...
18.6K 1 post / month DA 38 Get Email Contact
Cheltenham, England, UK
Stephloveshoney follows the life of Steph Gore, a blogger, primary school teacher, and mother of two children. She blogs about the outdoors, family-fr...iendly days out, and learning through play and also writes reviews of products that she and her family like together.more
stephloveshoney.com
467 1 post / day DA 7 Get Email Contact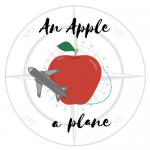 US
Hi, I'm Alyssa. As a full-time teacher who loves her job, learn how I honor my wanderlust while working a 9:00-5:00 (because I want to!) This blog... welcomes all and specifically provides resources for teachers, other full-time professionals, and those seeking travel intertwined into a busy schedule (3 days to 5 weeks). Let's get to it- happy exploring!more
anappleaplane.com/..
1 post / week DA 14 Get Email Contact
Bardstown, Kentucky, US
My name is Aileen. I am a full-time high school French teacher who has a passion to see the world while at the same time educating the youth of Ameri...ca. Even though during the week I am in the classroom all day, on the weekends, and during my breaks, I prioritize my travels to share my experiences, stories, photos, and advice to encourage everyone that they can afford it.more
teachtraveltell.com
402 2.2K 2 posts / quarter DA 8 Get Email Contact
For almost 20 years, I have been a high school history teacher. While I loved my profession, my passion for traveling kept making me want to shift gea...rs and pursue my lifelong dream. So, I launched my new career as a home-based travel agent! My decision was predicated on several factors, but mostly on my amazing family.more
teachtraveldiscove..
452 15 266 1 post / month DA 4 Get Email Contact
New York City, New York, US
Hi! My name is Shannon and I am a full-time public school music teacher in New York City. I love to travel, and I take advantage of my teaching schedu...le by traveling during every school vacation. I created this blog to share my tips for saving money, scoring affordable flights, and finding luxurious budget accommodations.more
travelingteachergi..
3 posts / year DA 19 Get Email Contact
US
I'm Catalina, a Spanish teacher and language lover. I'm passionate about helping people learn Spanish, and I believe that everyone can achieve... their language learning goals with the right tools and resources. I started this website to share my love of Spanish with others. I hope you'll find my resources helpful and inspiring.more
teachercatalina.co..
2.4K 7 posts / month DA 13 Get Email Contact
Arizona, US
Hi! I'm Brittany, the writer behind Teach Blog Travel. I write about living and teaching on a reservation. Because not all of us can up and move t...o a new country. Living and teaching on a reservation is an amazing way to travel, save money, have an adventure, and live in another culture.more
teachblogtravel.com
265 35 376 5 posts / year DA 11 Get Email Contact
Hello, I'm Melissa. I love to travel, history, and literature. So far, I've taught English in Spain: specifically in Huelva, Andalusia, and Vi...toria-Gasteiz of the Basque Country as an auxiliary de conversation, and I'm about to spend a year in Caceres, Extremadura. I plan to move around every year or two to see the world at a slow and steady pace.more
teachtravelbudget.com
159 DA 9 Get Email Contact
---
Teacher Travel
Bloggers
Top Authors, Journalists, and Publishers covering Teacher Travel.
Get Spreadsheet
Load 19 to 100
of 148 Bloggers
---